About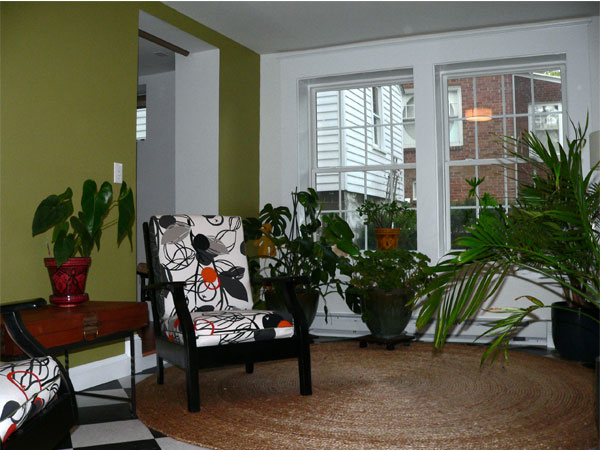 Rainbow Home Improvement builds dreams.
Rainbow Home Improvement is a full-service construction company founded by Tom Malone and Pete Cabaniol.
Services range from kitchen design to whole house renovation, from basement remodeling to room additions.
Coming from modest means, we invested a small amount of money and decided to give it a go.  Watching our efforts grow and evolve into reputable consistent construction company has been a proud accomplishment. Between the two of us, we have over 40 years of experience in the home improvement business.  Our company philosophy is centered around truth and hard work.  We listen to clients, stay imaginative, speak honestly, keep it simple and do it right the first time. Together we can build a home you have always dreamed of.
You'll have a stunning new space that's ready to be lived in and functional. We build that for you, managing all aspects of design and home construction without you needing to worry about a thing.  We keep you informed while keeping the renovation on schedule.  Our clients affirm that we "[pay] attention to every minute detail." We are thoughtful attentive listeners who will build to your specific needs and desires.  Let us build you the home you want to live in.
Meet Our Team
About Tom:
I'm Tom, builder and owner at Rainbow Home Improvement. It seems like I've been a contractor all of my life. Ever since I worked with my dad on various projects around the house I've loved working with my hands. I got my first job as a contractor in 1985 and I haven't stopped since. I specialize in getting things done, fast and right the first time. Contractors are always saying, "Tommy, slow down!" I'm not sloppy- just efficient. I just love what I do and I don't want to stop!
Something magical happens when you remodel your home. It's an amazing experience. I love to be a part of that transformation. Remodeling spaces and building new ones, ones that give people more functionality and organization, requires an ability to listen to what others dream of and need and the vision to make it happen. It's a fun puzzle to solve.
When you work with me you will get someone who is genuine, easy to work with, knowledgeable, and, most importantly, someone who listens.
I have always wanted to have my own business. Rainbow Home Improvement has been an amazing opportunity to use my skills and pursue my passion of working with my hands to follow my dreams.
I will probably be doing this work when I'm 70, out there roofing a client's house and that's the way I'll want it!
About Pete:
After architecture school I spent a lot of time in management.  There I learned the importance of deadlines, working with people and the skill of coordinating many moving parts. I joined up with Tom 12 years ago to return to the building and construction business and start Rainbow Home Improvement.  My passion is design, particularly the vision that is required for construction services.
Talk about satisfying; I love the process involved in home construction.  I get to figure out how people use their homes so that we can remodel them in a way that incorporates ideas they only ever imagined.
I manage all kinds of home construction.  My role in the company is general contractor.  So I'm the one who's responsible for keeping building projects on schedule.   I also make sure that the work site stays clean, so much so that clients have exclaimed, "They made us feel like a top priority" and "treated our home like it was theirs!"
When you're ready to remodel your home, give us a call!